Scores of students from major universities of Tehran gathered in front of the Indian Embassy on Thursday morning in protest at New Delhi's policies on Kashmir.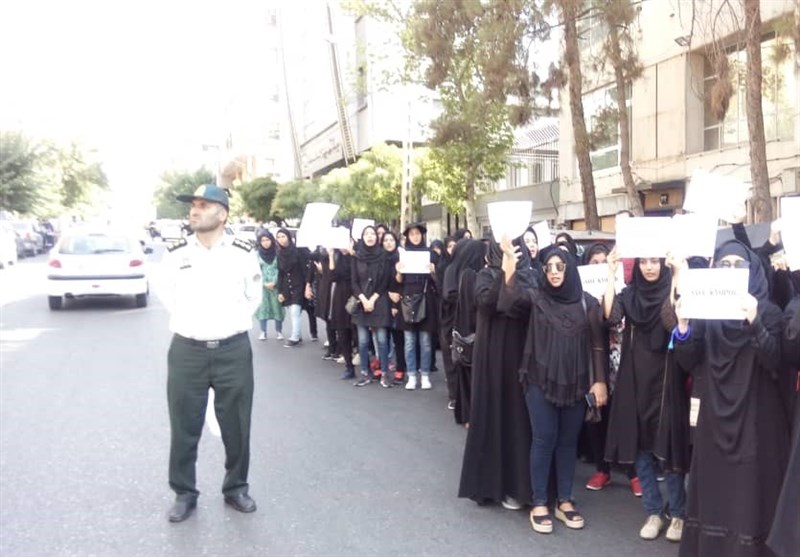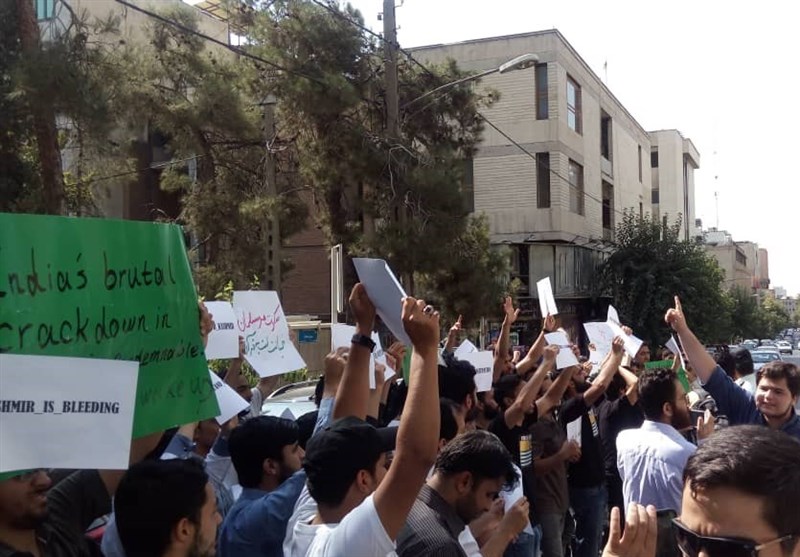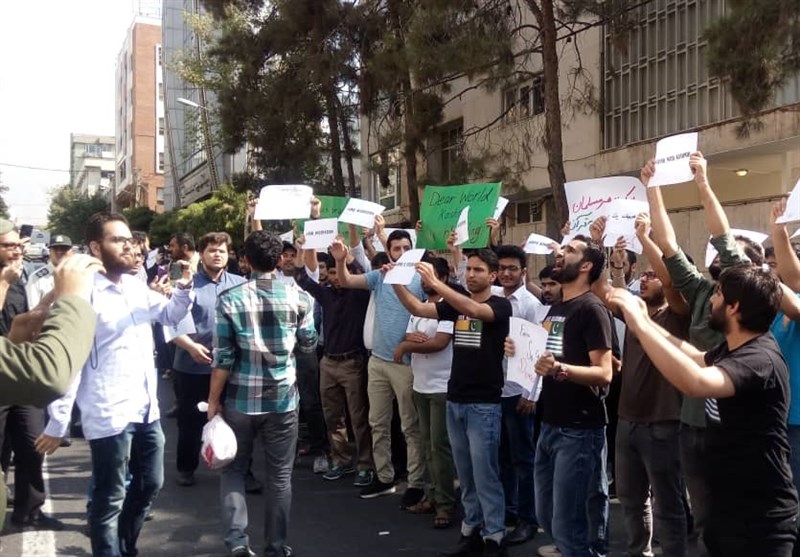 The protestors condemned India's military crackdown on people in Muslim-majority Kashmir as a clear violation of human rights.
The students also condemned what they called the Indian occupation of Kashmir, calling on the United Nations and the international organizations to address the conflict.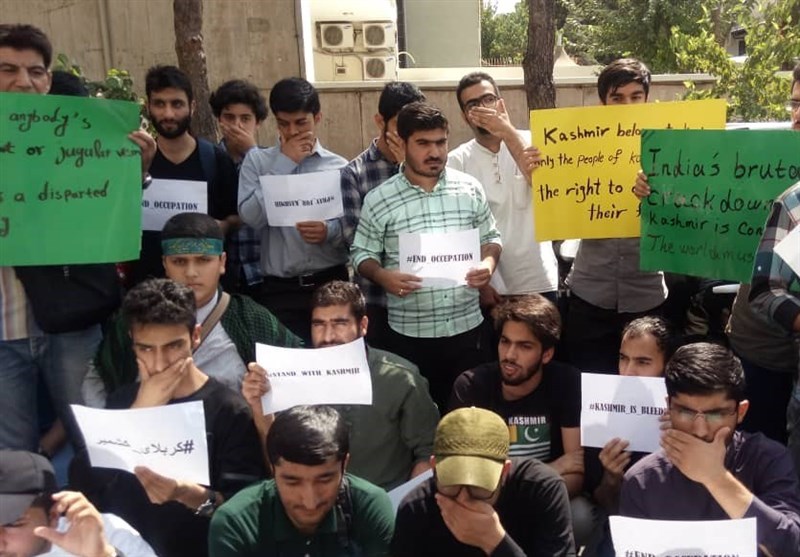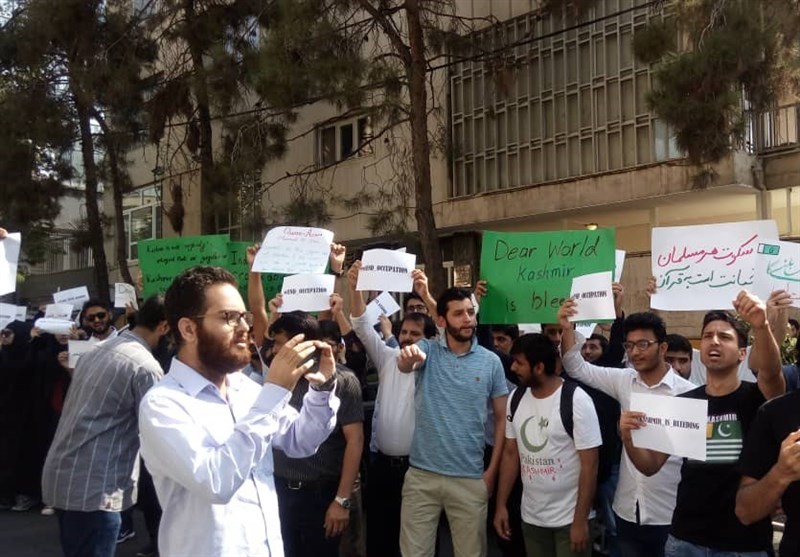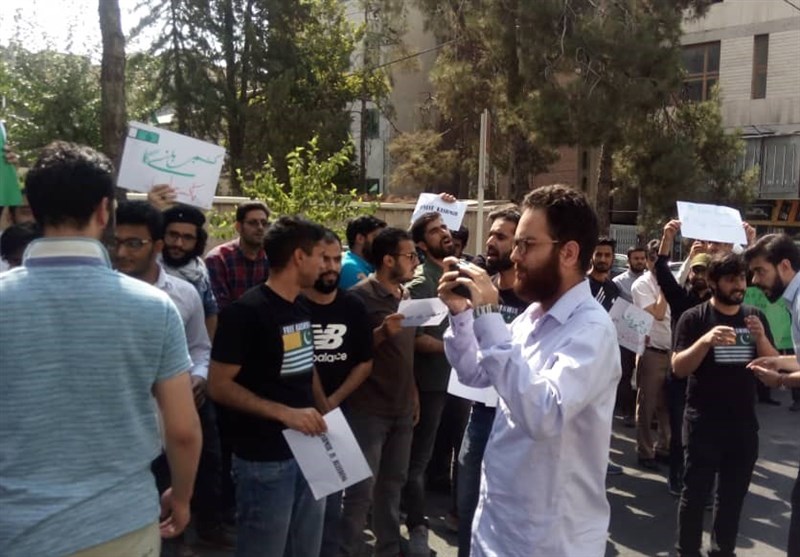 They also denounced the revocation of Article 370 of the Indian constitution as a ploy for demographic change in Kashmir and relocation of non-Muslims to the region, saying measure violates the international agreements that India has already signed.
Article 370 of the Indian constitution formed the basis of Kashmir's accession to India and gave the state of Jammu and Kashmir its own constitution and decision-making rights, but India's Hindu-nationalist government revoked the special status of Indian administered Kashmir on Monday.
In the lead-up to its move, India sent thousands of additional troops to the region, imposing a curfew on parts of it, shutting down telecommunications and arresting political leaders.
Both India and Pakistan claim Kashmir in full, but rule it in part. The two neighbors have fought two of their three wars over the disputed territory.
Source:Tasnim