This garden along with its central glorious mansion are among the memories of Safavid rule in Isfahan which was designed by Sheikh Bahahei after selecting Isfahan as the state capital.
Being considered as a Persian garden, it includes a mansion or garden in the center which was established in time of Shah Abbas I in form of a pavilion and it was developed in the time of Shah Abbas II and then called Chehel Sotoun. It was internationally inscribed by UNESCO as one of the characterized Persian gardens.
Among the significant features of Chehel Sotoun the beautiful paintings by the famous Safavid painter, Reza Abbasi, must be referred. Each miniature here is depicting one certain time during Safavid dynasty.
In the paintings of the central hall which, in some cases, have been repainted in Qajar period on the previous paintings, we can see the depiction of "Shah Abbas I, Shah Abbas II and Shah Tahmasb entertaining Turkestan kings and Indian Homayoun" and "the battle of Shah Ismail and the Uzbek".
Two other illustrations one in front of the hall entrance opposite to the other depict a scene of Chaldiran Battle in shah Ismail's period and Karnal Battle in Nader shah Afshar's time. Dedicated to entertaining the guests and foreign ambassadors, this hall has a pretty dome with colorful corner motifs, golden and lucid details.
Many believe that adding 20 reflected columns in the water to the real columns of the palace is the appellation of Chehel Sotoun (forty columns). However, according to the experts, Chehel Sotoun is a general name for this kind of architectural style where various columns are used for a building.
But it is not the whole story! Some historians state that the main building of Chehel Sotoun constructed by Shah Abbas II contained actually 40 columns out of which 20 columns along with a part of mansion were ruined during a fire incident taken place in Shah Soltan Hosein's time, the last Safavid King, and it was reconstructed later in the current form.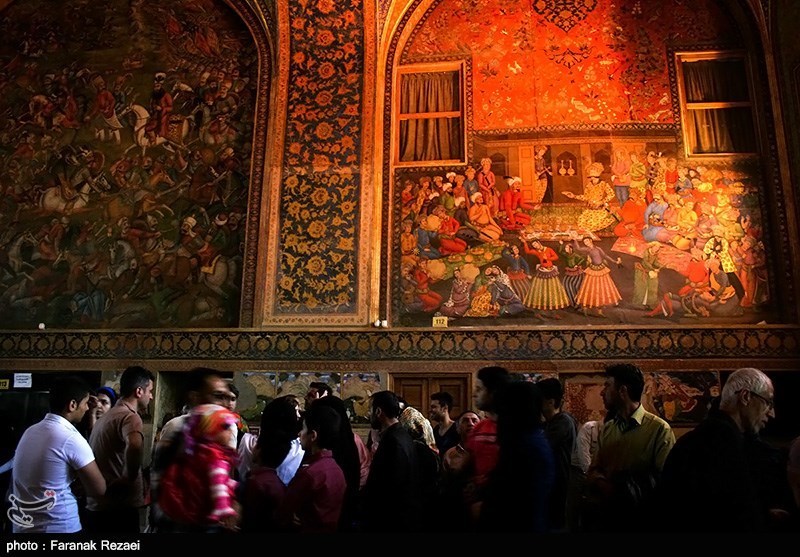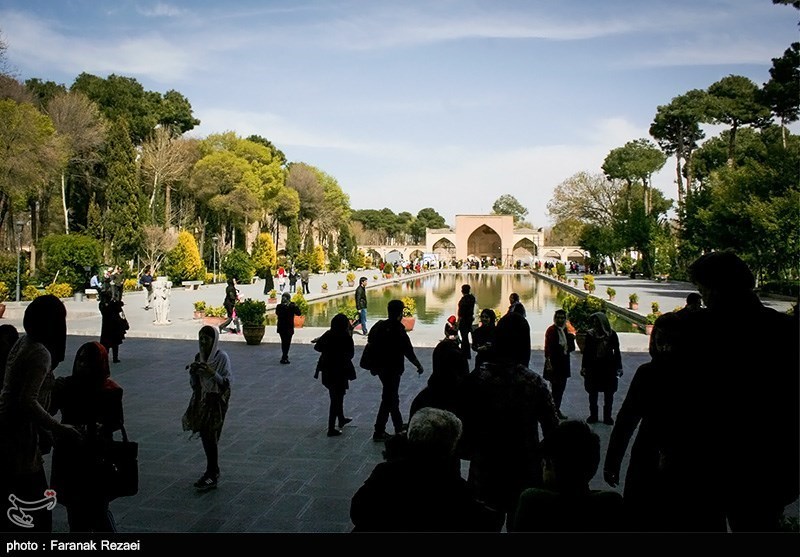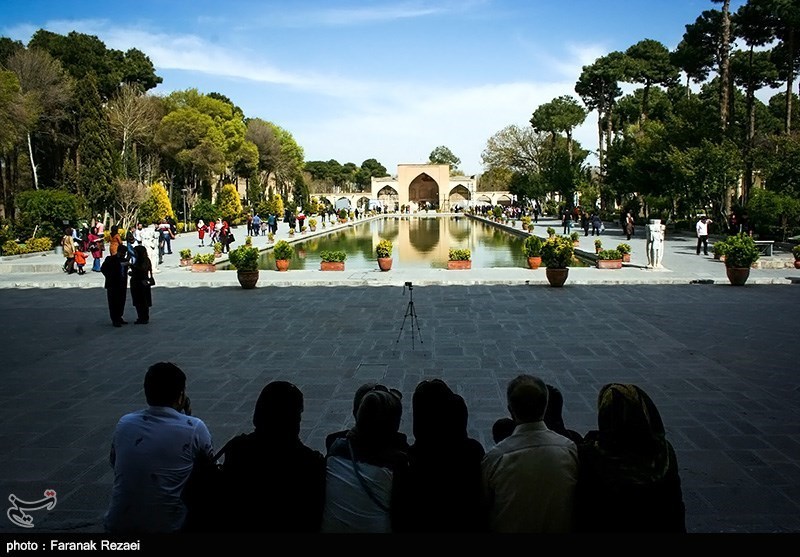 Source:Tasnim